School programmes are designed to cover science, biology, oceanography and geography in an interactive way.
Our COVID Secure Planetarium has PPE screens between the presenter and the Bubble Group. We have full air replacement inside the dome with circulation fans and special screens with a full Risk COVID Assessment for the school to inspect.
Bio Dome Programmes

KS1/2 on 'Environments' on land and the ocean.

KS1/2 on 'Under the Sea'. 'Weather'. 'Pirates and the Sea'

KS1/2 on 'Mini beasts' or 'Tropical Reefs'
KS1/2 on 'Endangered Animals'

KS2/3/4 on 'Biodiversity' on importance of ecosystems and sustainability.
KS2/3/4 on 'Dynamic Earth' covering climate, ocean currents, ocean life and the changing world.
KS2/3/4 - 'Natural Selection'-- Adaptation and Evolution -- with our new film on Darwin

KS2/3/4 - 'Origins of Life'. Start of life on Earth and possible life in the solar system.

KS2/3/4 - 'Dinosaurs and past life'
KS2/3- Down to Earth (Volcanoes and Earth's History)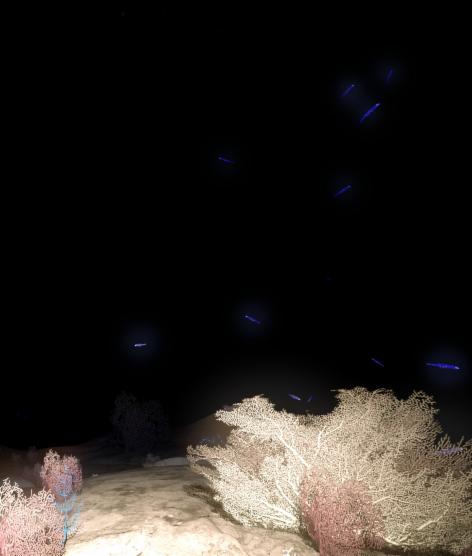 Programme Details
'Dynamic Earth' covering climate, ocean currents, ocean life and the changing world. In this programme we will look at;
· Life and the carbon cycle. Earth's climate control system depends on the ability of living organisms to remove CO2 from the atmosphere and store it long term.
· Plate tectonics and its role in the carbon cycle. Audiences will learn that CO2 emissions from human activities now outpace volcanoes 200 fold.
· Perspective on climate change. The program fills in major gaps in the public's understanding of climate change, by placing it in a broader context of what shapes Earth's climate.
· Comparision with Venus. The story of our sister planet shows just how unique Earth is in its ability to regulate atmospheric CO2 and global temperatures.
'Biodiversity' with images of an electron microscope and the latest 3D animation technology showing the five kingdoms of living things. We discover their characteristics, form and their importance for the ecosystems and sustainability.

'Down to Earth' (Volcanoes and Earth's History)

We learn about Earth's ancient history by looking at the planet from space and then showing the pictures of the surface changing through time.
This is completed using our digital theatre and planetarium using a 360 degree picture and film sequence.

Pupils will learn the following;

• Earth has a different appearance and continents in the past.
• The core and make up of the interior
• Different rocks structures
• Different life and climate through time
• Types of volcanoes and location
• Continental drift and plates
• Earthquake zones and oceans
'Dinosaurs and past life'
The show includes dinosaur pictures in 3D using 3D glasses (provided) and also real dinosaur fossils to hold and examine. Our giant 180 degree projector is used to walk through a dinosaur landscape.

The show starts with time travel back to the Jurassic times and pictures of early earth landscapes. The programme then gives an interactive introduction to dinosaurs and talks about the fossils in the local Jurassic coast. 3D picture of dinosaurs are used in the show. Real dinosaur fossils for the children to hold and examine are included.
The show ends with possible ways of dinosaur extinction such as a large meteorite. We then look at the stars using the planetarium. We observe many shooting stars and the night's sky.
An extensive Rocks and Fossils collection is available to examine and some sample can be purchase by the children, if desired. Makes a great day suitable for reception onwards and can include KS1/KS2 materials with rocks and soils.


Other Dome Events Available

1. Solar System Tour and Beyond - KS2/3
2. Space Exploration (Apollo Moon Landings) - KS1/2
3. Dinosaur Show - KS1/2/3
4. Rocks, Soils and Fossils - KS2/3
5. Earth and Beyond - KS1/2
6. Light/Dark and Space - KS1
7. Light and Sound - KS1/2
8. Ancient Egypt (or Greece) and the Stars - KS1/2
9. Under the Sea - KS1/2 or .. Weather - KS1/2
10. Pirates and the Sea - KS1
11. Fractal Dome (Maths and Natural Symmetry) - KS2/3
12. Down to Earth (Volcanoes and Earth's History) - KS1/2
13. Nano Cam Show (Biodiversity at Micro-level) - KS2/3



The shows consist of using the dome, with a parachute game and other outside interaction if time permits. The topics listed above can be mixed during the day, with different shows in the afternoon perhaps.

Programmes can be partial constructed by the school in advance of visit to reflect current classroom subjects.

All these shows will help in the Creative Curriculum assisting topic based learning using our 360 degree screen and all surround computer films and art work.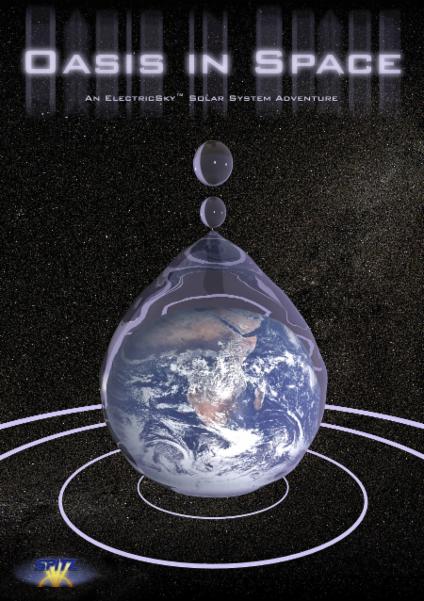 A full day visit costing in the range of £530 (excluding VAT) with a typical day including up to five class shows.

We may charge extra for a sixth show during the day. If your school is located near one of our dome bases (see below), then we may be able to come for a half day. Please apply for half day rates.

Dorset and Hampshire -- the charge is around £475 per day (excluding VAT) with lower special rates for Bournemouth and Poole schools. Please apply for special rates.

Please be aware that we charge a travel and hotel supplement, if we are required to travel a distance from a base.


Domes are based at the following locations; Bournemouth, Poole, Boscombe, London, Tyneside, Warrington, Leeds and Newark in Lincs.
Two of our domes can fit a class and a half and our very big dome 'Ganymede Dome' can fit two classes at a time, on request. (Up to 60 KS1 and 50 KS2). We do recommend one class show for best experience of the domes.

Shows can be typically 45 minutes in length but can be longer for older pupils. Biodiversity programme is one hour and includes rock/fossils samples to hold. Infant Schools are recommended to have 30-35 minutes for Reception and Y1.


Click the link below to book

www.sciencediscoverydome.co.uk


OR Phone no: 01202 304734